Packed with vitamins and amino acids, this superfood is more powerful than most
Superfoods are as common as Avengers these days. The good guys of the kitchen include cholesterol-zapping oats, almonds that tackle heart disease, and chia seeds to deliver a roundhouse to diabetes. Moringa, however, is a more powerful hero than most. Its small, tender leaves contain all nine essential amino acids, making it a complete source of protein. It's also rich in iron, vitamin B6, and potassium.
Originally hailing from northern India and the Himalayas, the fast-growing, drought-resistant tree is now cultivated from West Africa to Mexico for communities that struggle for food resources. The seeds can also be pressed to make a moisturizing, anti-inflammatory oil that's becoming a staple for vitamin-rich face balms, shampoos, and deodorants.
But moringa is making the most noise at the table. Its vegetal taste is a little like spinach mixed with matcha; in the U.S., it's mostly found in powdered form because the leaves are too delicate to transport long distances. Chefs can use it in dishes to add protein. At Lalito in downtown Manhattan, the powder is sprinkled into $15 chickpea guacamole; uptown, at the Senegalese cafe Teranga, it features in a $5 latte. Health-minded chain Vitality Bowlsadds moringa to its VB blend, a key ingredient in the Warrior açai bowl, which also includes granola, bananas, and broccoli.
"Moringa is a staple of many dishes in Senegal," says Teranga's chef Pierre Thiam. "As we were developing our African-focused menu, we thought the moringa latte would be perfect. It's similar to a matcha latte in appearance, and a natural energy boost."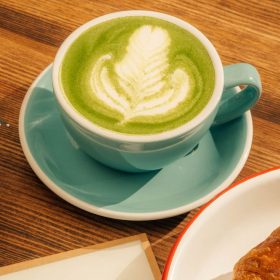 "I've seen it explode over the last four years," says Jed Fahey, assistant professor at the School of Medicine at Johns Hopkins University. He came across moringa in the late 1990s and thought the tropical tree could help support low-income communities.
A fast-growing supplier is Kuli Kuli Inc. of Oakland, Calif. Founder Lisa Curtis was introduced to moringa as a Peace Corps volunteer in Niger a decade ago, when she was a vegetarian without a lot of protein options. The food not only energized Curtis, it also gave her a business idea: In 2014 she started the company with $53,000 via a crowdfunding campaign. In 2018, Kuli Kuli's sales topped $5 million. The company, which has planted the trees in Haiti, offers assorted-size packages of powdered moringa, as well as power bars and energy shots. In February, Kuli Kuli closed $5 million in Series B funding led by Griffith Foods and the Kellogg Co.'s venture capital fund Eighteen94 Capital LLC.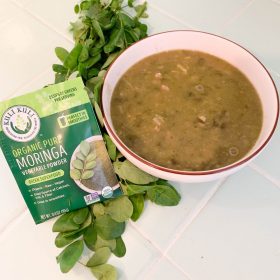 Neil Zevnik, a private chef whose clients have included Reese Witherspoon and Charlize Theron, has become a moringa fan partly because of its human impact: Besides being good for you, it's a sustainable business in sub-Saharan Africa and elsewhere. "I especially like the social aspect of it," he says. "And that's become important to the people I cook for." Zevnik adds it to cold soups and pestos, as well as fruit smoothies to cut the sweetness. Recently he was surprised to find fresh moringa produce at the Hollywood Farmers Market from Thao Family Farm, a favorite supplier to buzzy L.A. restaurants such as Night + Market and République.
It's a far cry from the first time Johns Hopkins's Fahey encountered it in Ghana. "It turned out to be in rat stew," he says. "That's one application I don't need to see again."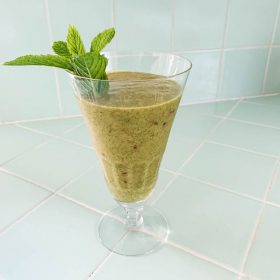 Tropical Super Smoothie
Recipe adapted from chef Neil Zevnik
In a blender, combine 1 ripe medium banana, ½ cup chopped pineapple, ½ cup chopped mango, ⅓ cup light coconut milk, ¼ cup dairy or nut milk, 1 ½ tbsp moringa powder, 1 tbsp honey, ¼ tsp turmeric, and a handful of ice cubes. Puree until smooth and serve in cold glasses. Makes two 8-ounce smoothies.
The article first appeared on www.bloomberg.com
To order moringa superfood supplements online just whatsapp: +60178879149
NATPURITY HEALTH:
web: https://natpurity.com
fb: http://facebook.com/natpurity
ig: http://www.instagram.com/natpurity
ph: +60178879149